Oak Health Center Adds Yunhee Han, LMFT, To Their Growing Team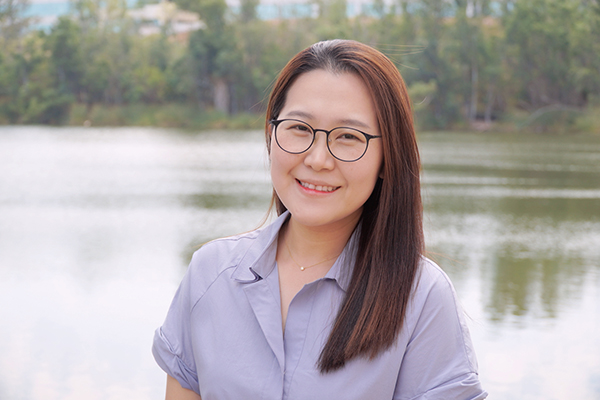 Mrs. Han will serve patients ages 9 and up out of the Fullerton office
---
Fullerton, CA – November 15, 2021 —
Oak Health Center, Southern California's premier comprehensive mental health outpatient care organization, is excited to welcome Yunhee Han, LMFT, to its Fullerton office. Mrs. Han is a Licensed Marriage and Family Therapist who works with people presenting a broad range of issues, including anxiety, depression, trauma, eating disorders, relational difficulties, grief/loss, life adjustments, and spirituality.
Mrs. Han has worked across diverse clinical settings, including community mental health clinics, a university counseling center, an in-patient psychiatric unit, and private practice. She primarily utilizes an attachment-based psychodynamic approach as well as the Bowen Family System modality.
Her goal as a therapist is "to provide a safe, inclusive, and non-judgmental environment where people can develop self-awareness, get to the heart of the matter, and process toward healing and growth in their personal journey."  Mrs. Han continues, "After having gone through life struggles in healthy ways, some come out not regretting pain but even appreciating the experience and finding meanings in life which they would never see otherwise."
Mrs. Han is fluent in both Korean and English, and accepts both Korean-speaking and English-speaking patients.
To make an appointment with Mrs. Han, patients may call the Oak Health Center Fullerton office at 714-706-0206 or send an email to [email protected]
More information about the growing Oak Health team is available at www.oak.care/our-team
About Oak Health Center
Oak Health Center offers comprehensive mental health outpatient care through our team of psychiatrists, nurse practitioners, psychologists, therapists, and tele-behavioral health clinicians. With the increasing prevalence of mental illness, the company is looking to make a positive impact on this struggling population. To learn more, visit www.oak.care.
Contact
Donna Lee
[email protected]
949-258-3741