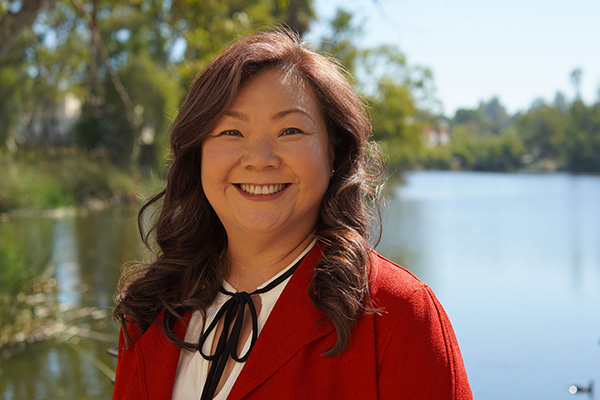 Oak Health Center Eagerly Welcomes New Psychologist Angel Duncan, PsyD
Dr. Duncan will serve patients out of the Beverly Hills office
---
Beverly Hills, CA – November 7, 2021 —
Oak Health Center, Southern California's premier comprehensive mental health outpatient care organization, is pleased to welcome Angel Duncan, PsyD, to its Beverly Hills office. Dr. Duncan is a licensed clinical psychologist who provides psychological services for adult clients struggling with identity and belonging concerns, anxiety, depression, and mood disorders.
Dr. Duncan strives to help her clients develop strategies and insights into the patterns that contribute to these challenges by exploring the different aspects of personal identity factors such as ethnicity, gender, religion, sexuality, life stressors, and belonging.
She works with college students, professionals in transitions, women with health concerns, and those who identify as multicultural. Dr. Duncan likes to focus on building a collaborative relationship so that together with her clients she can identify their strengths and help them use those strengths to make the changes they are seeking to live their best life.
In addition to her professional training, Dr. Duncan also has personal experience with belonging and identity challenges. She explains, "This is why I became a psychologist. Having firsthand experience with my own struggles with belonging and identity as a Chinese American immigrant, I want to help others embrace their unique identity, celebrate their differences, and find where they belong."
To make an appointment with Dr. Angel Duncan, patients may call the Oak Health Center Beverly Hills office at 310-231-6805 or send an email to [email protected]
More information about the growing Oak Health team is available at www.oak.care/our-team
About Oak Health Center
Oak Health Center offers comprehensive mental health outpatient care through our team of psychiatrists, nurse practitioners, psychologists, therapists, and tele-behavioral health clinicians. With the increasing prevalence of mental illness, the company is looking to make a positive impact on this struggling population. To learn more, visit www.oak.care.
Contact
Donna Lee
[email protected]
949-258-3741