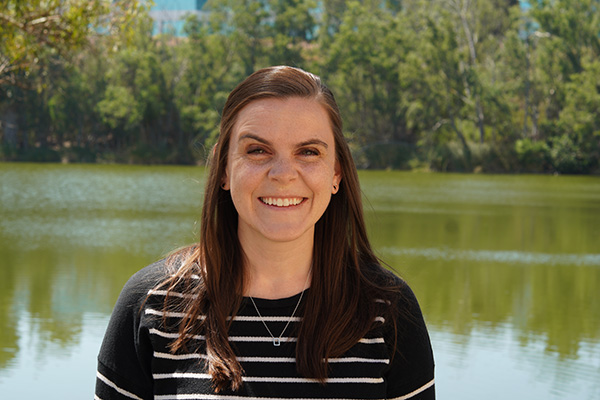 Oak Health Center Welcomes New Therapist Aubrey Pink, LMFT
Mrs. Pink will serve patients out of the Fullerton office
---
Fullerton, CA – October 7, 2021 —
Oak Health Center, Southern California's premier comprehensive mental health outpatient care organization, is pleased to welcome Aubrey Pink, LMFT, to its Fullerton office. Mrs. Pink is a Licensed Marriage and Family Therapist with experience treating adolescents, adults, couples, and families.
Mrs. Pink's goal for each of her clients is to develop together a new path forward to enable them to find a freer sense of self, enabling them to thrive in relationships and live a vibrant & satisfying life.
She has experience in treating Millennial and Gen Z clients facing depression, anxiety, childhood trauma, and major life transitions. Mrs. Pink has specialized training in spiritual trauma, birth trauma, postpartum mood disorders, and addiction/coaddiction. She also enjoys looking through the lens of the Enneagram with clients who share that particular interest.
When discussing her therapy, Mrs. Pink said, "I have the utmost respect for my clients because I too have walked the arduous path toward growth. I believe that it is in relationships we are injured and paradoxically, it must be through relationships that we heal."
To make an appointment with Mrs. Pink, patients may call the Oak Health Center Fullerton office at 714-706-0206 or send an email to [email protected]
More information about the growing Oak Health team is available at www.oak.care/our-team
About Oak Health Center
Oak Health Center offers comprehensive mental health outpatient care through our team of psychiatrists, nurse practitioners, psychologists, therapists, and tele-behavioral health clinicians. With the increasing prevalence of mental illness, the company is looking to make a positive impact on this struggling population. To learn more, visit www.oak.care.
Contact
Donna Lee
[email protected]
949-258-3741