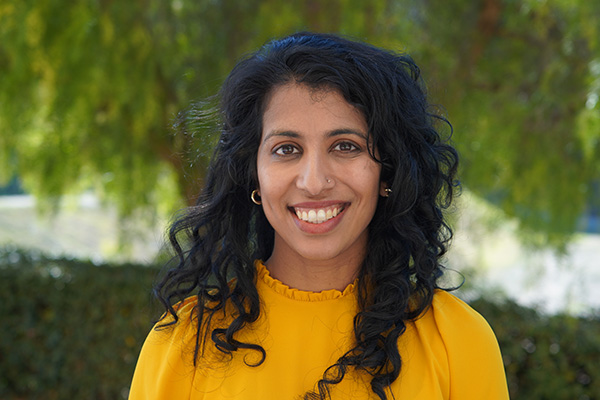 Dr. Deepti Ghiya Joins the Expanding Team at Oak Health Center
Dr. Ghiya will serve patients aged 18 – 65 out of the Fullerton office
---
Fullerton, CA – December 13, 2021 —
Oak Health Center, Southern California's premier comprehensive mental health outpatient care organization, is pleased to welcome Dr. Deepti Ghiya, M.D., to its Fullerton office. Dr. Ghiya  spent 4 years in an academic setting at Stony Brook University where she completed her training and served as chief resident. After her experience in an academic setting, she worked for 4 years in a large community private practice.  
Dr. Ghiya has a passion for treating women during different phases of their life and has spent significant time with OBGYN specialists to provide integrative care to patients with reproductive mental health needs.
She practices an integrative model of treatment that combines medication and alternate treatments such as nutrition modification, yoga, exercise, and mindfulness techniques.  With this approach, she aims to optimize both the mind and body for each of her patients.
Dr. Ghiya is ​​continually fascinated by the relationship between the mind and body. She explains, "When our mind is not functioning the way it should, we struggle in all other facets of our life."
In her nearly 10 years of experience, Dr. Ghiya has focused on evidence-based treatment and specialized in women's mental health, nutritional psychiatry, and college mental health. 
To make an appointment with Dr. Ghiya, patients may call the Oak Health Center Fullerton office at 714-706-0206 or send an email to [email protected]
More information about the growing Oak Health team is available at www.oak.care/our-team
About Oak Health Center
Oak Health Center offers comprehensive mental health outpatient care through our team of psychiatrists, nurse practitioners, psychologists, therapists, and tele-behavioral health clinicians. With the increasing prevalence of mental illness, the company is looking to make a positive impact on this struggling population. To learn more, visit www.oak.care.
Contact
Donna Lee
[email protected]
949-258-3741